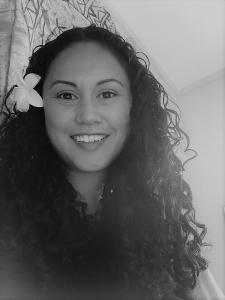 Dahlia Malaeulu is a New Zealand-born Samoan, with her father Malo Gray originating from the village of Sinamoga and her mother Lagi Gray (nee Saletele) from the village of Vaivase tai. Dahlia is married to Mani Malaeulu and is the proud mother of two young boys, Mason and Isaia, who inspired her to create the Mila's My Gagana Series.
Dahlia is a passionate educator at heart. For the past decade she has lived her dream of being a teacher at Wainuiomata Intermediate School. Dahlia enjoys and specializes in supporting tamaiti develop their natural strengths and cultural connections through providing engaging learning opportunities and experiences.
Ultimately, Dahlia would love to enable tamaiti to confidently and proudly succeed as Pasifika in today's challenging global environment. This is why she would love to see endless options of accessible quality Pasifika resources that effectively reflect our values, our languages, our cultures and our tamaiti.