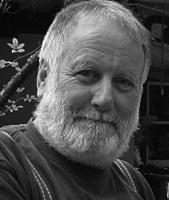 The Harré family has a long history in west Auckland and is linked to a number of early pioneers. Uncle and nephew writing team Dave and Drew Harré spent 12 years working on their book Roadhouse Days, a record of the restaurant that once went by the same name in Oratia.
The Roadhouse restaurant was run by Dave's late mother Marge Harré. Dave slept upstairs from the restaurant kitchen as a child and remembers hanging a microphone down a kitchen vent as a nine-year-old.
The eatery has long since closed but the building remains and is home to Dave and his clan. Marge, who died in 1985 aged 84, loved her kitchen so the family preserved and shifted it to another part of the property. Dave is involved extensively in various restoration projects.