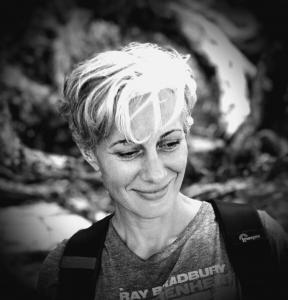 "Painting has always been my place of solitude and peace. It was after my Grandmother Iliganoa Lela'ulu passed away in the late 80s that I truly began to explore the emotional places painting took me, looking deeper into the feelings behind the layers of paint.
I have been exhibiting solo since 1996 and participating in groups shows since 1990 in New Zealand, Europe, New Caledonia and the Cook Islands. I've always had a fascination with painting people, but have recently begun painting miniature landscapes of Rarotonga. I enjoy the intimacy of the smaller size.
In 2006 I was awarded the Artist in Residence for the Cook Islands, also in 2006 I received my Masters of Arts in Therapy, with First Class Honours. Following on from that in 2012 I received first class honours for my Clinical Masters of Arts in Therapy.
The Cook Islands became my home in 2012. I'm continuing to explore the therapeutic methodologies of the Arts."