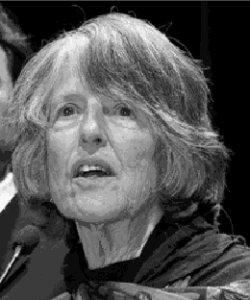 Award-winning artist and children's book writer and illustrator Robyn Kahukiwa has been a prominent figure in Māori children's literature since the 1980s.
Born in Sydney, Australia in 1938, Robyn trained as a commercial artist and later moved to New Zealand at the age of nineteen. Robyn is of Ngāti Porou, Te Aitanga-a-Hauiti, Ngāti Hau, Ngāti Konohi and Whanau-a-Ruataupare descent on her mother's side.
Robyn's work often deals with themes of colonialism and the dispossession of indigenous people, motherhood and blood-ties, social custom and mythology.  She gained prominence in New Zealand in the 1980s after her exhibition Wahine Toa (strong women) which toured the country.This exhibition drew on Maori myth and symbolism.
Robyn won the 1994 Young People's Non-fiction Award (now known as Elsie Locke Award) for Paikea.