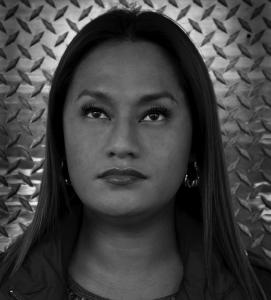 A native of Sāmoa, Yuki Kihara is an interdisciplinary artist whose work engages with a variety of social, political, and cultural issues. Her interdisciplinary approach seeks to challenge dominant and singular historical narratives through visual arts, dance, and curatorial practice, engaging with Pacific colonial history and representation as they intersect with race, gender, spirituality, and sexual politics.
In 2008, the Metropolitan Museum of Art in New York presented a solo exhibition of Kihara's work entitled Living Photographs featuring highlights of her interdisciplinary art practice, followed by an acquisition of her works by the museum for their permanent collection. Kihara's work can also be found in numerous collections, including the Los Angeles County Museum of Art, the British Museum and Te Papa Tongarewa Museum of New Zealand. Kihara's works have been presented at the Asia Pacific Triennial (2002 & 2015), Auckland Triennial (2009), Sakahàn Quinquennial (2013), Daegu Photo Biennial (2014), Honolulu Biennial (2017) and Bangkok Art Biennial (2018). Kihara has also presented her works at the Royal Academy of Arts, London; Fine Arts Museum of San Francisco; Sophiensaele Theater, Berlin and the Goodman Gallery, Cape Town.
Kihara is currently a research fellow (2017/2018/2019) of the National Museums of World Cultures, the Netherlands.