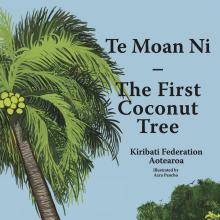 Te Moan Ni – The First Coconut Tree
Have you ever wondered how the first coconut tree appeared on the islands of Tungaru? In this traditional myth, find out how a man's love for his wife created the first coconut tree.
A bilingual children's book in Kiribati and English produced in association with the Kiribati Federation Aotearoa.