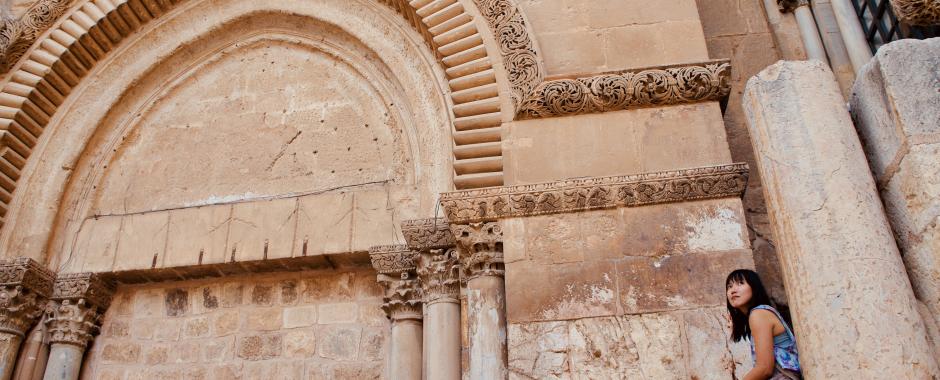 From Little Island team member Emi Teng, who visited Jerusalem earlier this year.
It is difficult to write about Jerusalem without first clarifying whose Jerusalem one might be referring to. Strange as it sounds, it is but the lived reality of the Palestinian and Israeli people. Separation and conflict permeate their everyday lives; even as a visitor, I could not help but feel as though I'm in two countries at the same time.
So to provide a more lucid introduction, earlier in April, I had the good fortune of spending about a month living with a lovely Palestinian family in East Jerusalem. It was an extraordinary experience, as most vacations tend to be, and filled with some of the most amazing moments of my life thus far. Floating on the Dead Sea. The best food according to my very biased palate. Getting lost in the maze-like Old City of Jerusalem.
But the magic of travel was strongly juxtaposed with the stories of reality that I collected along the way. Like the story of a cheeky young boy who threw stones at a soldier and never got another chance at life thereafter. Stories of mothers and brothers getting thrown out of their beds in the middle of the night only to wind up at the wrong end of an assault rifle. Or the story of a five year old girl struggling to understand why she could not visit her cousins living 20 minutes away because of a massive concrete wall that separates them.
These are the stories of the people I met. The kind souls whose hospitality knows no boundaries. The everyday heroes who have to fight for some semblance of an ordinary life under some extraordinarily trying circumstances. My friends, Edward and Iman, fight for Palestine through cultural and creative expression. They established ASHTAR Theatre in 1991, a non-profit organisation that provides theatre training to the Palestinian youth with special efforts to reach out to those from marginalised communities.
Besides gaining skills in acting, the children benefit greatly from ASHTAR's programmes in terms of increased confidence and self-awareness. Theatre also offers them a means to deal with psychological trauma caused by a life of oppression and conflict. It is a worthy cause and if you have a moment to spare, please do consider supporting ASHTAR Theatre by following this link.